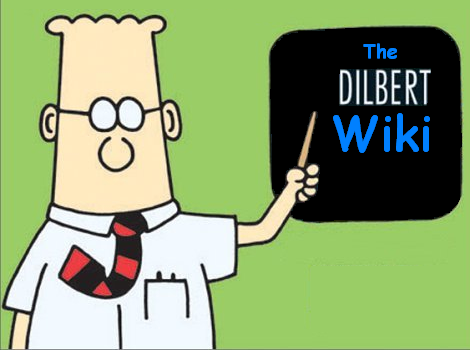 Hello, and welcome to Dilbert Wiki.
If you would like to help design a new logo, please visit: our Logo Request on the Logo Creation Wiki.
If you are here for our logo creation purposes, please see: Character images for pictures of Character Logos.
All of our articles need your help, so get stuck in. If a page is protected (unlikely), contact Mr. Grille (the new admin) so that he can unprotect it, or make your edit for you.
Company News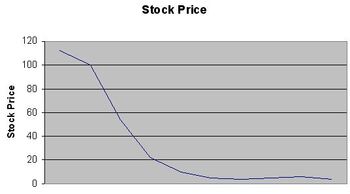 News of the Launch of PR12848738-XYY37547-N has sent the stock price to an all time low of 0.5 points. Contact the Boss if you want to resign because of this crisis.
New Dress Code "Business Dorky": All employees' clothes must be dorky, unstylish, and 50% tan colored. If you have any questions or complaints, please contact Mr. Catbert, the Evil Director of Human Resources.
Bulletin: A temporary robot boss will replace the Boss while he's on vacation. Please refrain from hacking it.